realizing that all of the leading characters in magic mike are white dudes kind of cools me on wanting to see the film itself. like wow… there's not a single non-white dude in that age range that they could have found in hollywood that would've taken their pants off on screen?

i'll bet that any dudes of color we'll see on stage will be sexless characters even if they are strippers. we won't get the allure from them that will be shoved down our throats with everyone else

even matt bomer's booty can't make me get too excited about this film. it's like so beige. i don't think that we've seen any women of color in the trailers and come on, this is a film about a strip club

why so beige hollywood?
ugH
Thank you! 
Like Hollywood didn't even throw PoC a bone. I got a voucher for an advanced screening and I don't even want to goooo. 
http://boycott-thor.com/2010/12/14/marvel-has-history-of-publishing-extremist-black-power-comics/
In 1966 Marvel began a superhero known as "Black Panther." He appeared in various comic books and graphic novels. Today Marvel co-produces an animated version of Black Panther on the Black Entertainment Channel.

The Black Panther character is explicit pro-black and the comics are viciously anti-white.

Black Panther is T'Challa, the king of a secret African nation known as Wakanda. The inhabitants of this nation keep their lands hidden from the white man so it is not "exploited" for it's mineral wealth. T'Challa's father is murdered by a white man who becomes Black Panther's main enemy.

His other principal enemies are the "racist" South African government. Particularly South African Magistrate of Communications Anton Pretorius. This character kidnaps the Black Panther's mother and sexually abuses her. Imagine for a second if any comic book depicted the same thing with the races reversed.

Black Panther is a "genius," who has a Ph.D. in physics from Oxford. He also keeps it real by having a harem of "wives in training." When not fighting "racist" South Africans, he comes to the USA to fight the Ku Klux Klan.

So Marvel has a history of publishing an explicitly black racial hero who fights "racist" whites, and who still appears today on an explicitly black cable network. Three months after Marvel first debuted the Black Panther, the militant Black Panther Party formed using the same name.
Oh my god, it's like they've never read a Black Panther comic before, Jesus I can't even breath.  
I know they don't know jack because they call the Black Panther group militant.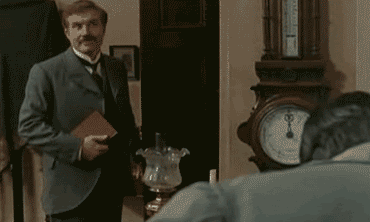 So, this comes from a site that's boycotting the new Thor movie because the god Heimdall is being played by English actor Idris Elba. OH, he happens to be black. I don't understand their protest really, but that may be because my brain is bigger than a walnut.  Oh god, this is really funny man. I actually think the whole site is hilarious.